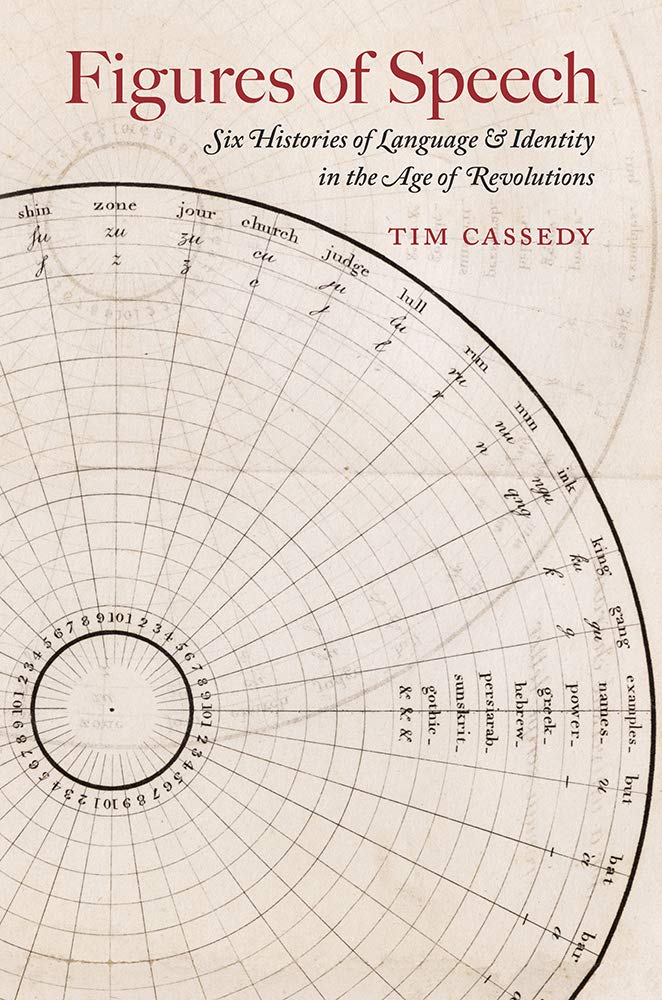 University of Iowa Press, 2019
Language played an important role at the turn of the nineteenth century as a marker of identity. During this time of revolution and globalization, language served as a way to categorize people within a world that appeared more diverse than ever. Linguistic differences — especially among English-speakers — seemed to validate the emerging national, racial, local, and regional identity categories that were taking shape.
Focusing on six eccentric characters — from the woman known as "Princess Caraboo" to lexicographer Noah Webster — Figures of Speech shows how perceptions about who spoke what language — and how they spoke it — helped English-speakers make sense of their rapidly globalizing world.

Winner, 26th Annual MLA First Book Prize
---
projects, teaching, and research
early American literature and culture; the history of reading, texts, and text technologies; eighteenth-century British and American literature
typography
selected publications
"Minimismal Monsters in Our Blood and Brains: The Patient's Psychiatric Germ Theory of 1833." Literature and Medicine 37:2 (2019). doi: 10.1353/lm.2019.0015
"Types of Reading, Types of Pleasure: Pantographia and the Specimens of Globalization." Word & Image 34:2 (2018). doi: 10.1080/02666286.2017.1389575
"'A Dictionary Which We Do Not Want': Defining America Against Noah Webster, 1783–1810." William and Mary Quarterly 71:2 (2014). doi: 10.5309/willmaryquar.71.2.0229
"Seeing the Rebel: Or, How to Do Things with Dictionaries in Nineteenth-Century America." J19: The Journal of Nineteenth-Century Americanists 2:1 (2014). doi: 10.1353/jnc.2014.0013
"Historians Who Look Too Much." Avidly, a Los Angeles Review of Books Channel. 9 Sept. 2014.
recent and upcoming presentations
"The Axe Murderer Who Preferred Not To: Agostinho Rabello, Bartleby, and the Print Culture of Mental Illness." C19: The Society of Nineteenth-Century Americanists. Coral Gables, Fla., April 2–5, 2020.
"'Invasion by Invisible Beings': An Early Germ Theory of Mental Illness." American Society for Eighteenth-Century Studies. St. Louis, Mo., March 19–21, 2020.
"Hearing Global Voices: John Gilchrist's Universal Phonetic Alphabet of 1824." Society for the History of Authorship, Reading, and Publishing. Amherst, Mass., July 15–19, 2019.